WATCH: Jimmy Kimmel Fools People With Fake Apple 'Smart Watch'
JUST ADDED: 5 Seconds of Summer will be rocking the stage at this year's iHeartRadio Music Festival Village in Las Vegas! The band sat down with Ryan Seacrest to break the news. Click here to buy your tickets now, before they sell out!
Jimmy Kimmel loves fooling people on the street, and in the latest installment of "Lie Witness News," the late-night host and his team got pedestrians to gush about the Apple "iTime Smart Watch" — a product that does not even exist (yet).
VIDEO BELOW
Kimmel's crew showed people on the street the "new device," which was actually a $20 rubber Casio watch - with an Apple logo glued on the back of it.
You'd be surprised at how many people loved the new "Apple" product.
Check out the hilarious video below!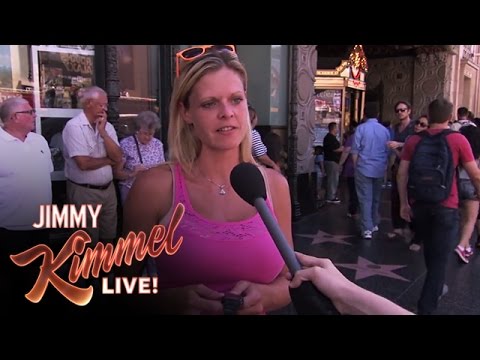 Photo:Â YouTube